1. Τι κάνουν τα παιδιά στα social media
Η ντέινα μπόιντ, μια συγγραφέας που γράφει το όνομά της επίτηδες με μικρά γράμματα, έχει γράψει ένα πολυσυζητημένο βιβλίο για τη σχέση των παιδιών με τα social media που λέγεται "It's Complicated". Σ' αυτήν εδώ τη συζήτηση αναλύει μερικά από τα βασικά πράγματα που έμαθε κατά τη διάρκεια της έρευνάς της για το βιβλίο.
The era of Facebook is an anomaly. The idea of everybody going to one site is just weird. Give me one other part of history where everybody shows up to the same social space. Fragmentation is a more natural state of being. Is your social dynamic interest-driven or is it friendship-driven? Are you going there because there's this place where other folks are really into anime, or is this the place you're going because it's where your pals from school are hanging out? That first is a driving function.
2. Ο Μπιλ Γκέιτς και το debugging του κόσμου
Μια πολύ ενδιαφέρουσα συνέντευξη στο Rolling Stone στην οποία, μεταξύ άλλων, λέει μέσες-άκρες ότι ίσως, μπορεί και να πιστεύει στο Θεό (!).
I do worry about things like the war in Syria and what that means. You wouldn't have predicted that that country in particular would fall into horrific civil war where the suffering is just unbelievable, and it is not obvious to anybody what can be done to stop it. It raises questions for somebody who thinks they can fix Africa overnight. I understand how every healthy child, every new road, puts a country on a better path, but instability and war will arise from time to time, and I'm not an expert on how you get out of those things. I wish there was an invention or advance to fix that. So there'll be some really bad things that'll happen in the next 50 or 100 years, but hopefully none of them on the scale of, say, a million people that you didn't expect to die from a pandemic, or nuclear or bioterrorism.

Our modern lifestyle is not a political creation. Before 1700, everybody was poor as hell. Life was short and brutish. It wasn't because we didn't have good politicians; we had some really good politicians. But then we started inventing – electricity, steam engines, microprocessors, understanding genetics and medicine and things like that. Yes, stability and education are important – I'm not taking anything away from that – but innovation is the real driver of progress.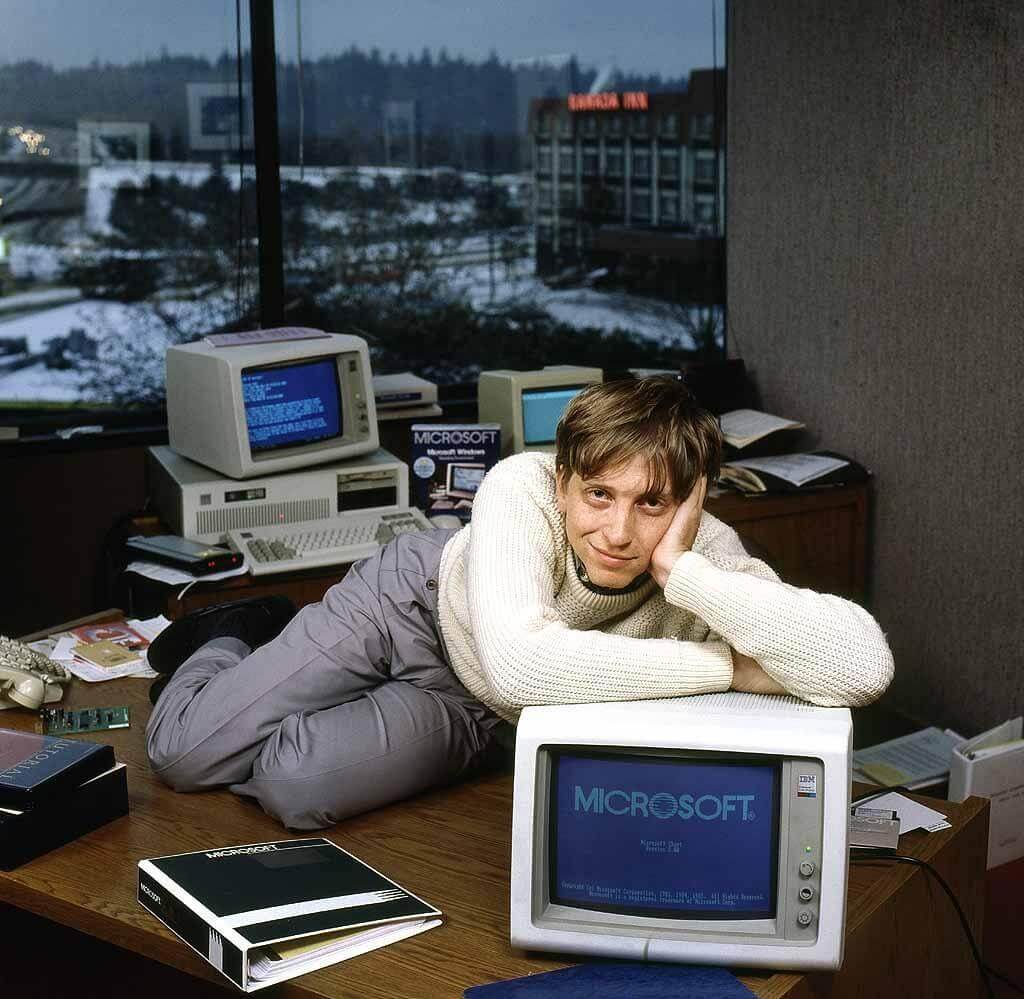 3. Οι Αμερικανοί υποστηρικτές του Πούτιν 
The demise of communism has left a void in the place where socialist fervor once animated the Soviet dupes. In the absence of any positive motivating force, Putin's Russia, which has positioned itself as America's main rival, has sponged up whatever motley collection of outsiders it can find. Russia is not the vessel for their ideological fantasies, but merely a placeholder for their accumulated discontent.
4. Ένα ρεπορτάζ για τους απλήρωτους Έλληνες "εργαζόμενους"
Από το NPR.
Unlike other European countries, Greece has never had a strong social safety net, so the poor have traditionally relied on family and friends. Four years into a crushing debt crisis, nearly half of the Greek labor force is either out of work or working without pay. Like many couples in Greece these days, Aivatzidis and Tsitoura have tapped out their savings since they stopped getting paychecks. They now rely on their parents' pensions to buy groceries and pay bills. They had to stop paying their mortgage.
5. Λίγα λόγια για την πολιτική κατάσταση στη Μαλαισία
Καθώς η πτήση MH370 παραμένει άφαντη, μερικά βασικά στοιχεία για την πολιτική κατάσταση στη Μαλαισία, όπου ένα κόμμα κρατά την εξουσία για 56 χρόνια, και όπου εμφανίζονται εικασίες περί σύνδεσης του πιλότου με την αντιπολίτευση.
Anwar is trying to defeat Malaysia's authoritarian regime through elections—not terrorism, let alone revolution. So, to be clear, what we know is that the pilot of MH370 is a fanatical supporter of a nonviolent man who supports a pluralistic and democratic Malaysia.